Disclaimer: All of our warriors willingly shared their stories without being coerced neither did the editor include her views in the shared story segment of this blog post.
Imagine the most-excruciating pain you've ever felt in your life for a second. Unthinkable, right?
Sharing this endometriosis story isn't an aimless act but an intentional one for you to see life through other people's lenses. I hope you are more informed after reading LJ's story and will utilize this information to support people with endometriosis.
How do people with endometriosis navigate life? What challenges do they face? How do they stand tall through it all?
But first,
What is endometriosis?
Endometriosis is a condition resulting from the appearance of uterine-like tissue found outside of the uterus, causing an inflammatory reaction, scar tissue, and adhesions that may distort a woman's pelvic anatomy. Symptoms of endometriosis may include infertility, pelvic pain, heavy menstrual bleeding, painful menstruation, back pain, constipation, nausea, anemia, and more.
Did you know that endometriosis affects approximately 176 million women during their reproductive years worldwide?
In the United States, endometriosis affects an estimated 2 to 10 percent of American women between the ages of 25 and 40, according to John Hopkins Medicine.
RELATED STORIES
LJ's endometriosis story reveals the pain associated with this chronic illness and the challenges related to the journey.
LJ's Endometriosis Story
About LJ
LJ Johnson PsyD. IHP. FP, IIN, is a women's hormone coach specializing in endometriosis, PCOS, and fibroids. LJ has worked in the women's health and fitness industry for over 20 years while overcoming her diagnosis of endometriosis.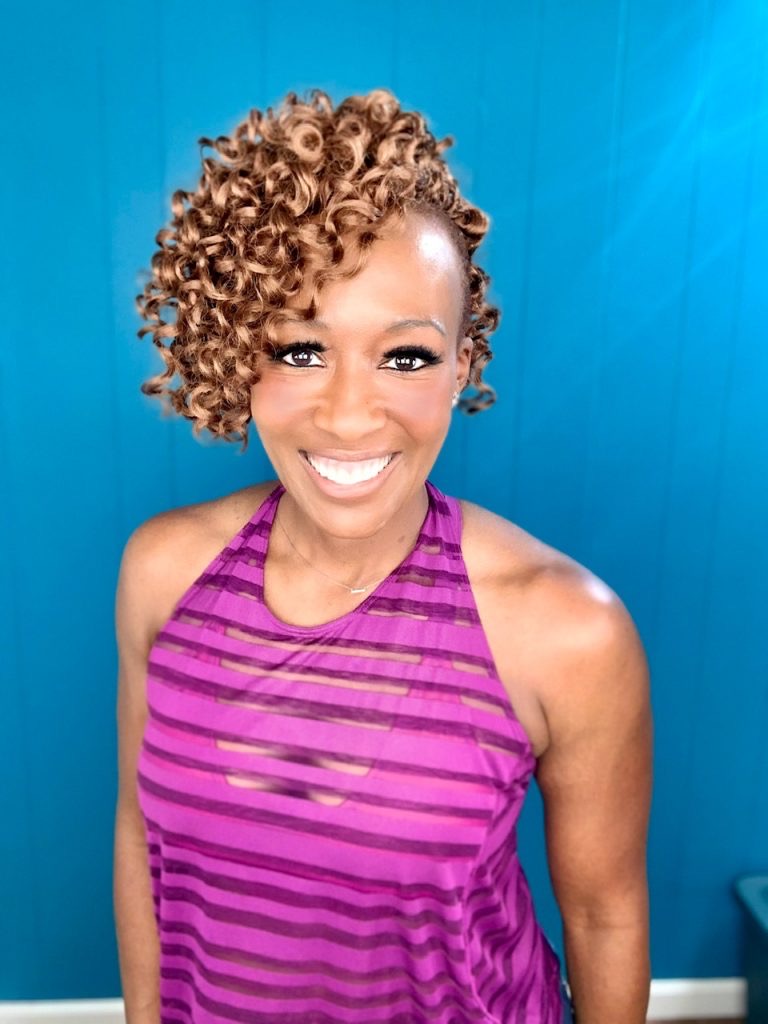 LJ's passion is empowering, motivating, and educating all women so that they too can have a quality of life despite their symptoms or diagnosis.
1. What is your mission or passion, and how is it connected to your journey?
My pain started when I was 14 yrs old; I was the oldest of four siblings, so devoting extra time and attention to something my mother didn't feel was "real enough" wasn't about to happen.
At first, the pain was showing up as the worst PMS (Premenstrual syndrome) week ever, combined with horrible cramps during my cycle. Then it progressed to pain on the days I wasn't on my period, crazy cycles of breakthrough bleeding, and I began to miss several work days. And then it hit the level where I was bleeding more than not, extreme fatigue, and none of the hormones or procedures seemed to help.
I was a single mother raising two kids with no energy and extreme brain fog, and I felt defeated no matter what I tried. Depression began to set in as I sat around waiting on my hysterectomy since the lupron wasn't the godsend I was promised.
All it brought was extreme weight gain, a body that hurt to move no matter what I did, and somehow my pain that was supposed to stop took a turn for the worse.
It took me 16 years to get diagnosed with endometriosis, which is why I spend so much time raising awareness because many women of color normalize period pain, not knowing that. Endometriosis is more than a painful menstrual cycle.
Hence, my passion is to educate, motivate, and empower anyone with a uterus so they can live a great life despite their diagnosis.
2. What challenges did you face in your journey, and how did you overcome them?
One of the biggest challenges I faced in my journey was finding a doctor who would listen to me so that I could get a proper diagnosis.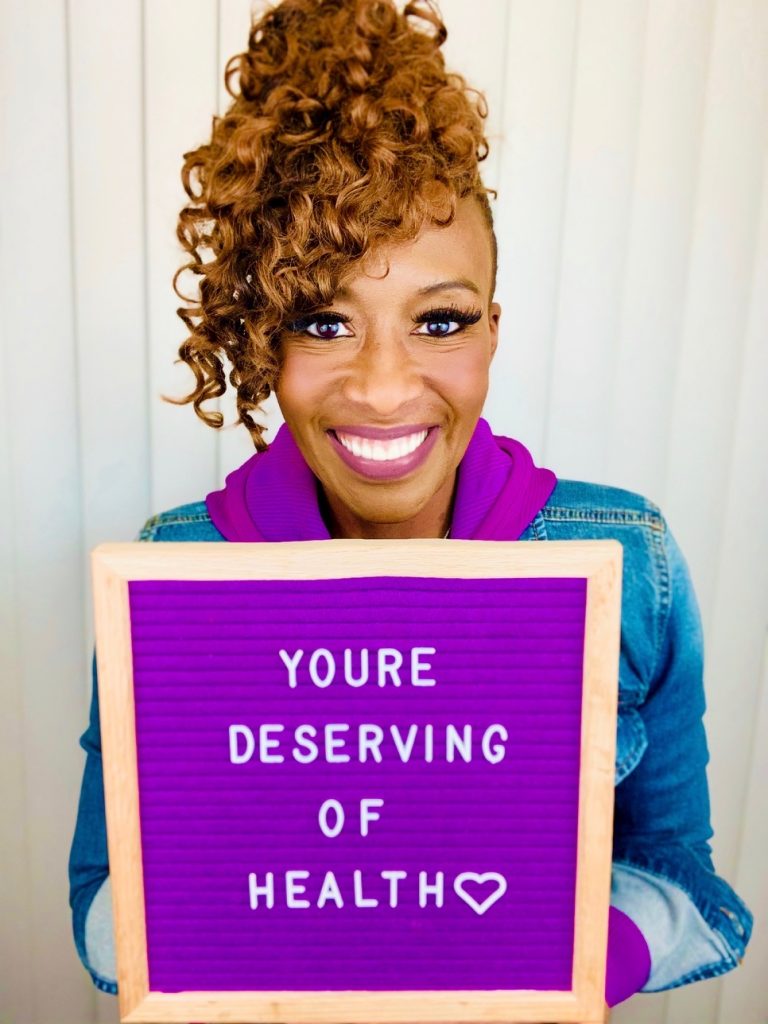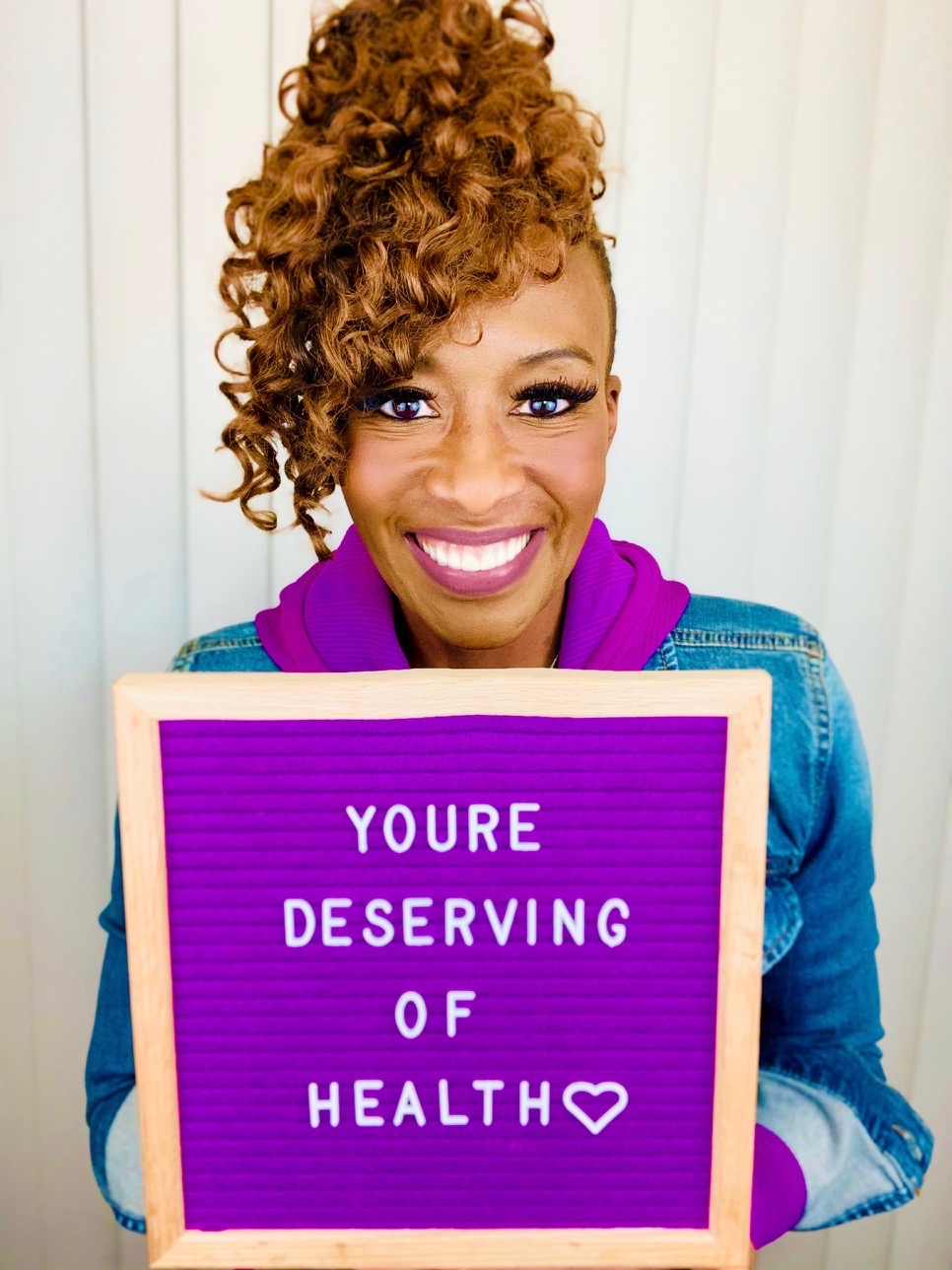 While prepping for my hysterectomy, I felt there were no other options to manage my pain, and in all honesty, I had given up on ever having a so-called normal life.
And I began searching for more holistic ways to manage my symptoms since my surgery was five months away. That was when I discovered the power of functional medicine combined with lifestyle changes that turned my life upside down for the better!!!
No more crazy daily intense exercise to lose weight, no more popping narcotics every four hours to keep pain at bay, and no more calling into work two weeks out of the month for what they thought was "period pain."
3. What is the most important thing(s) you have learned from your journey and the mission/passion it led you to?
Our body is extremely smart; however, we often ignore the check engine light ( a.k.a. symptoms), which leads us to more issues. Endometriosis includes chronic systemic inflammation throughout the entire body, so ignoring the symptoms truly allows the inflammation to attack other vital organs.
Likewise, being diagnosed with endometriosis has taught me that I'm much stronger than I ever give myself credit for! It also made me realize that I can heal myself naturally while recognizing that "endo" is not a death sentence.
Endometriosis has made me truly appreciate all the good and bad days; it motivates and empowers me to support my community of endo warriors.
4. What do you recommend to others facing the same challenges now?
Don't be afraid to advocate for yourself, keep asking questions until you get the answers you deserve, and never back down regarding treatment options. I learned firsthand that modern medicine could be excellent, but natural healing power can also be life-changing.
5. How do you use your platform to bring awareness or support your mission/passion for helping others?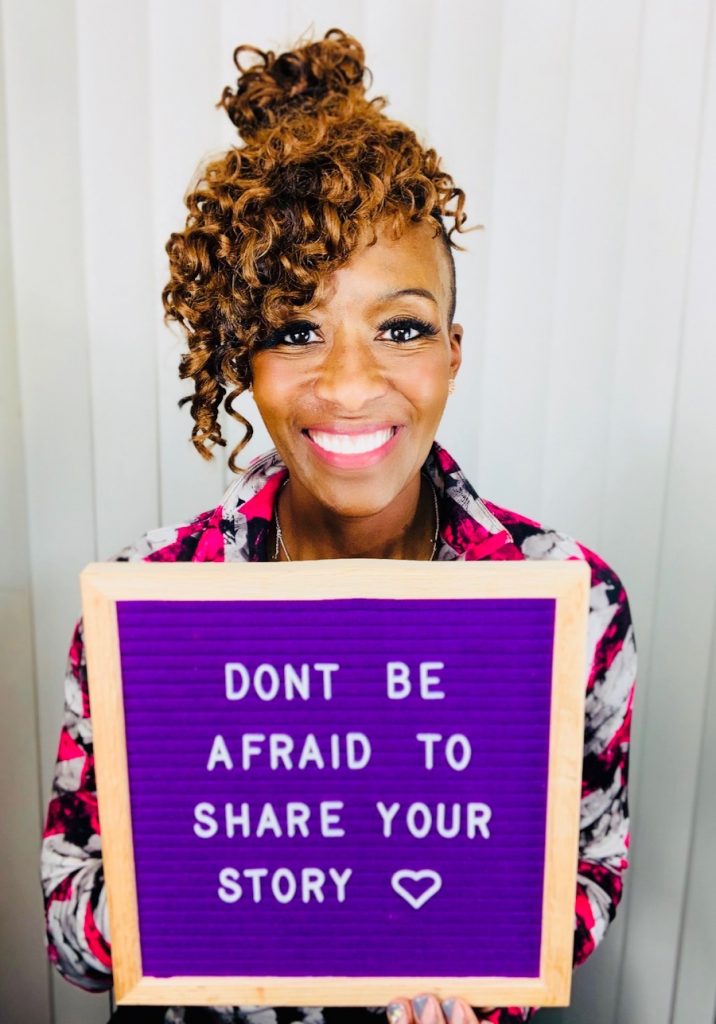 My endometriosis practice truly stems from my journey of taking 16 years to get diagnosed with endometriosis and to fill the gap I see in brown and black communities regarding getting a proper diagnosis and natural treatment options and women's health advocacy.
Hence, my goal is to let those diagnosed with endometriosis know they don't have to suffer. Yes, the pain is real; however, it does not control your destiny and is not the end of your story.
Also, I raise awareness of what endometriosis is, how to manage the symptoms, and offer a supportive community to help ease the burdens of managing an invisible illness.
6. Please provide links to where our readers can learn more and find you.
Instagram: https://www.instagram.com/ljs_powerhouse
Facebook: https://www.facebook.com/groups/Ljsendowarriors/?ref=share
Website: https://ljspowerhouz.systeme.io/f248b1a4
Shopify: https://ljspowerhouse.store/
FINAL THOUGHTS FROM THE EDITOR
One thing I learned from LJ's story is that taking medicines isn't the only way to manage living with endometriosis. There are so many natural and holistic options available, and LJ's journey proves they can make a real difference. Non-pharmacological measures have benefits, too, but remember to carry your healthcare provider along as you make health decisions to avoid treatment conflict.
LJ is a Warrior in every sense of the word. Her challenging experience became her purpose and passion. By sharing her knowledge and showing others how to advocate for themselves and their bodies, she is changing the lives of so many women daily.
One of the noblest things we can do is to use what we have learned from our experiences and share it transparently to improve the lives of others.
Do you know anyone living with endometriosis? Or Do you have your endometriosis story to share with the world?
Editor's note: Your story is vital in our journey to educate and shed light on the successful lives that people with chronic illnesses lead. To share your story with the world, click here.
Read Jennifer Weaver's Rheumatoid Arthritis Story next by clicking the LINK BELOW!